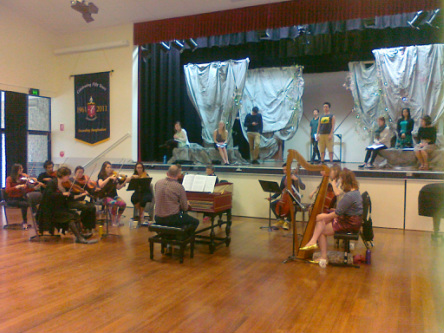 Continuing on from my baroque adventures last month, over New Years I was down on the beautiful Mornington Peninsula in Victoria, doing a production of Purcell's Dido & Aeneas as part of the Peninsula Summer Music Festival Academy. I really have to recommend this experience to any students or young professionals looking for training and networking opportunities! Great people, beautiful surroundings, and lots of hard work, with not just the production but multiple masterclasses, lectures, and also a chance to see some of the world-class chamber musicians performing at the Festival. It was such an inspiring start to 2014.





I was reprising the role of Belinda and got to sing opposite Fiona Campbell! It was pretty exciting! And of course she made me cry every time with Dido's Lament. Gaaaaaaaaaaah!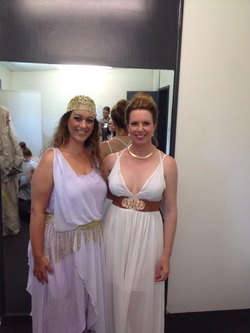 Life highlights for the fortnight included insights into the Early Music Nerd World such as witnessing a drunken baroque dance party on New Years Eve ("Hell yeah, I can dance to this!".... proceeds to rock out with slightly wobbly baroque-gesture poses on the dance floor, joined by half a dozen equally wobbly posing mates), and Auld Lang Syne being spontaneously sung COMPLETELY IN SOLFEGE.

I wasn't quite sure what was going on. But I was amused.

Kenneth Weiss, our musical director, is a professor at both Julliard and the Paris National Conservatoire as well as a respected performer and conductor. Most of all, he was just the kindest and most encouraging of mentors, and it was a great honour to work with him. You could see how much experience he has with boisterous young performers! It was a great atmosphere.


If you would like any more information about the Academy, go to
http://peninsulafestival.com.au/festival-academy/.

The performances were recorded by ABC Classic FM for broadcast sometime in the future. I am looking forward to hearing it at some point. Happy New Year, everyone!