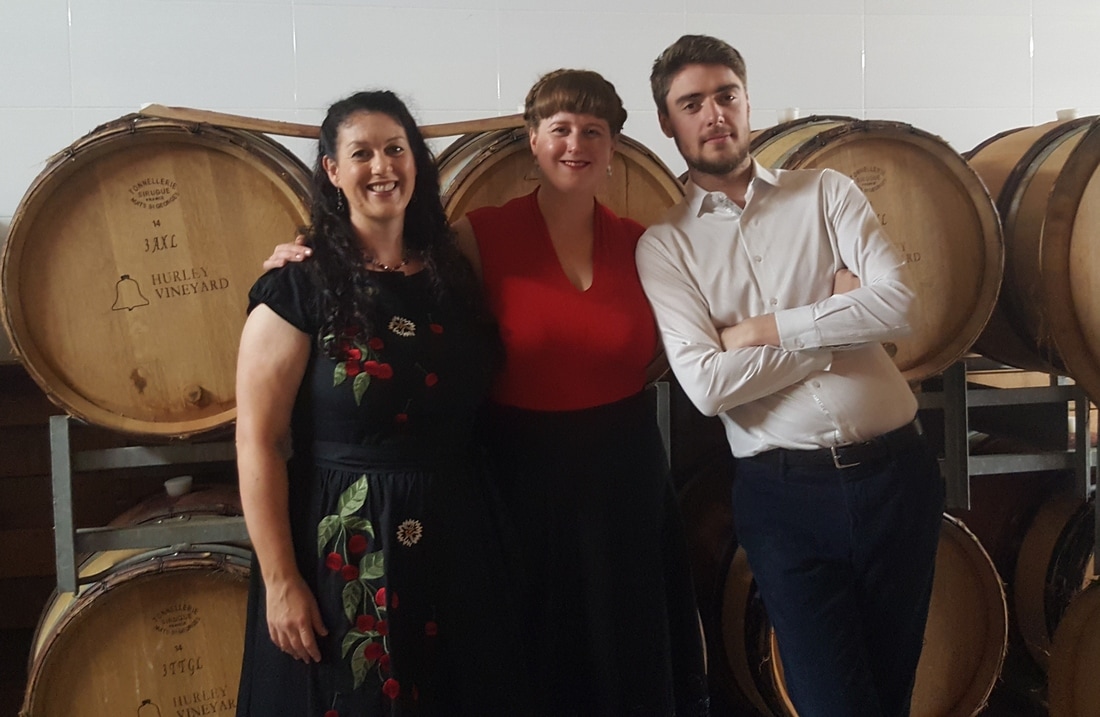 Ensemble 642 and I hit the strings again (or in my case cords) in a glorious start to the new year as part of the line up at the Peninsula Summer Music Festival. Playing the barrel room at Hurley Vineyard and presenting another collection of luscious, heartrending and provocative 17th century Italian gems, I was reminded yet again of how lucky I am to be surrounded by colleagues and audiences who seem so delighted by what we do.

Also in keeping with the apocalyptic weather of my latest projects, this rehearsal sojourn in Melbourne was marked by crazy heat and flash floods. Having waded home in knee-deep flood waters one evening I later learned that it was possibly full of sewerage and snakes. Ah, the glamour of the artistic life! (It did feel appropriately Seicento Florentine though. Except that I was also carrying fish and chips.)

I spent that evening with the living room carpet covered in my sheet music, laid flat to dry. Also my phone was destroyed. But on the upside, the place where we stayed had a CAT WHO COULD PLAY FETCH. So I'm OK with how things worked out.
​
I can't wait to repeat this program (slightly updated) later in the year at Mt Macedon, in Melbourne proper, and for a recording with this fabulous pair. Truly a great way to start the year.

PS No lutes or babies were harmed in the creation of these promo shots.