"I once believed that I possessed creative talent, but I have given up this idea; a woman must not desire to compose — there has never yet been one able to do it. Should I expect to be the one?" – Clara Schumann, 1839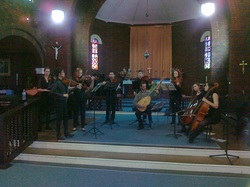 The stories of female composers such as Clara Schumann, Maria Anna Mozart and Fanny Mendelssohn and the fates they (and their music) faced are by now well known: initially as side notes to the histories of their illustrious and famous male family members, and increasingly nowadays in their own right. But what of all the female composers down through history who were similarly discouraged from pursuing their musical dreams by the limitations placed upon their sex, and whose talents are now lost to us?

As a rule, for so much of history, it was considered impossible for women to write music….and for those who did it anyway, it was considered unseemly and unfeminine, and was generally limited to purely domestic idioms and audiences, or quashed altogether by marriage. Such music as reached publication generally did so under the name of a supportive male relative, or as "Anonymous".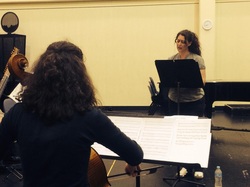 One truly extraordinary woman (with an equally extraordinary father) whose compositions happily did not share this sorry fate was the baroque composer Barbara Strozzi (1619-1677).

Adopted and championed by her father Giulio (she was illegitimate), she was introduced to Venice's intellectual elite, and studied with masters such as Francesco Cavalli. She grew into one of the most prolific composers of vocal music of her time, a pioneer of the new "cantata" form, a performer (singer) also admired for her poetry, and most importantly, a PUBLISHED composer. No other woman would be both talented and fortunate enough to manage this for several CENTURIES!

She is such an interesting figure that of course when I was invited by The Brisbane Baroque Players to sing a concert focusing on her seldom-performed work I jumped at it, and then I fell in love with her musically on top of as a proto-feminist icon!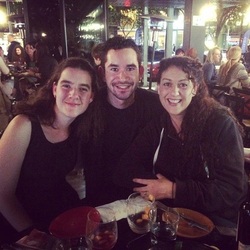 The Brisbane Baroque Players, founded in 2011, is the only regularly-performing baroque outfit of its size in Brisbane, and exists with the purpose of breaking down traditional barriers between audience and performer, and nurturing new talent in the realms of HIP (Historically Informed Practice). I had a great deal of fun working with them and was very, very proud to be bringing the music (and story) of this remarkable woman to light again.